Amplify YOur Software Savings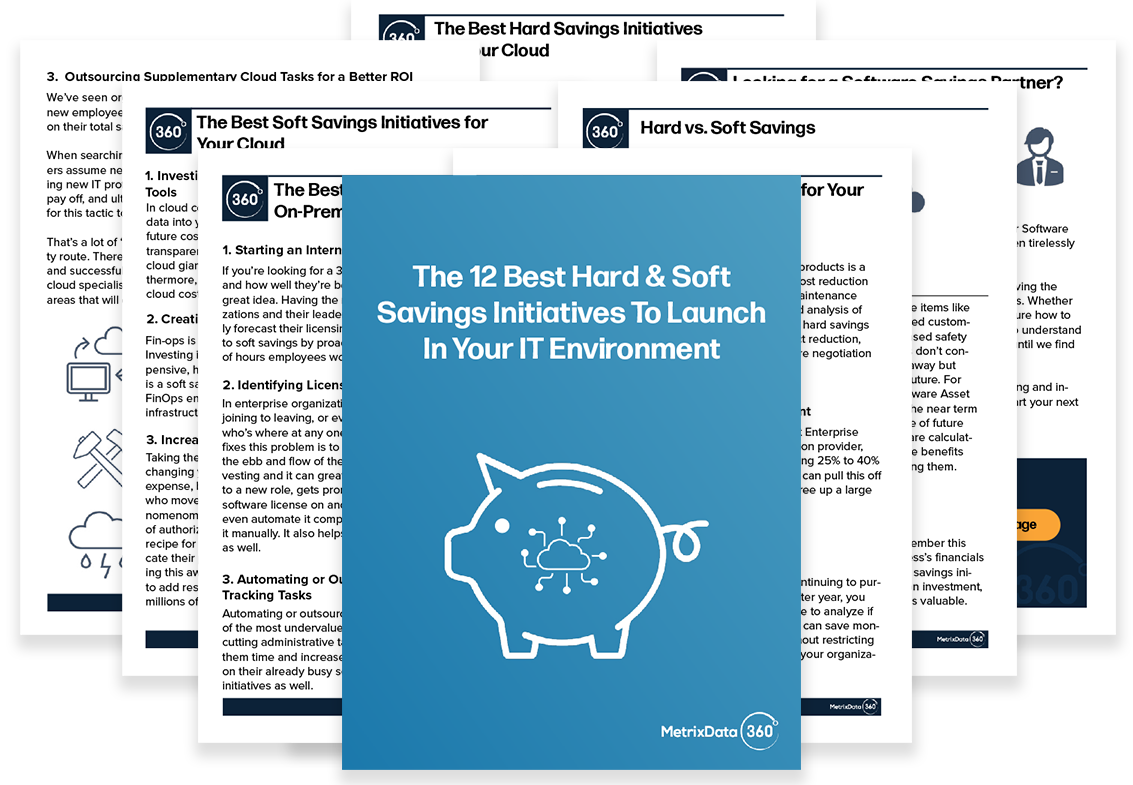 Technology Costs for The Modern Enterprise Are Rising - Learn How To Cut Them Back.
No longer can praying to a higher power help lower the modern corporation's costly price of software infrastructure. When it comes allocating cost centres, IT's cloud and on-premises software costs are often to blame. If you want to claw back a significant portion of your organization's IT spend to put it towards other business objectives, you're in the right place. We've outlined out 12 of our favourite hard and soft savings initiatives that are proven to save your company money, increase up-time, and keep your skilled IT workforce happy.

Fill out the form to download you PDF guide today!